The Walker Orthodontics Team is awesome! We have a great mix of experienced individuals who care about each patient and want them to have a wonderful orthodontic experience, from the initial consultation to the final retainer check.
"It is an honor to work alongside these amazing professionals who share my vision of being the best part of each patient's day!" - Dr. Robert D. Walker
Orthodontic Assistants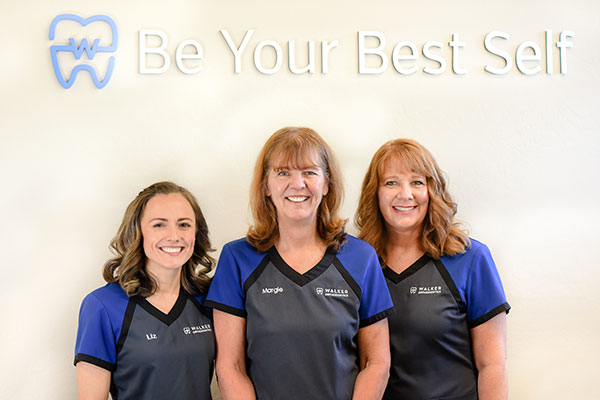 Our four orthodontic assistants – Liz, Margie, Laurie, and Rachel – work closely with Dr. Walker as he crafts each patient's new smile. They sterilize and prepare the treatment area, seat the patient, and explain what will happen during the visit. Sitting chairside, they assist Dr. Walker and provide direct patient care, too.
Our orthodontic assistants are enthusiastic, supportive, and love being part of a team that ensure you achieve your best smile!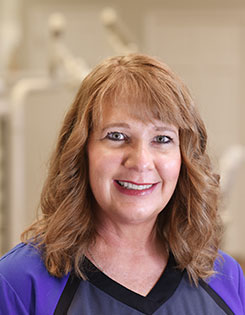 Laurie has worked in the dental field since 2011 and joined the Walker Orthodontics team in 2018. She has a Bachelor's of Science in Business Administration, a Dental Assisting Certificate from Carrington College, and is X-ray certified. Laurie loves seeing the confidence and happiness in someone's smile when treatment is completed.
Outside of work, Laurie enjoys family time with her husband, her two adult children, and her 3 dogs and 2 cats. She loves spending time with family and friends going to concerts, football and hockey games, adventures, quilting, and playing tennis.
---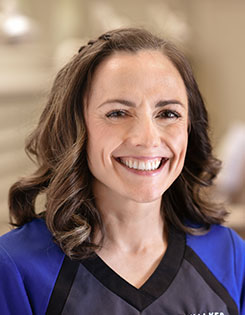 Liz has been in the dental field since 2002 and joined Walker Orthodontics in 2006. She received her dental assisting certificate from EVIT and is also X-ray certified. Liz loves seeing the change in patients as they build their self-confidence by straightening their teeth and values the friendships she builds with each patient.
An Arizona native, Liz is currently pursuing a Bachelor's degree in Public Health. She has been married for 15 years and has five wonderful children. Liz enjoys hiking with her family and tries to find time to practice yoga as well.
---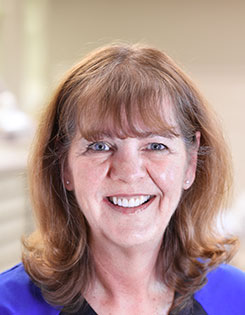 Margie has worked in the field since 1994, joined Walker Orthodontics in 2009, and is X-ray certified. She likes talking with patients and learning about their lives.
When she's not at the office, Margie enjoys time with her three children and six grandchildren. She also practices yoga and loves riding her Harley.
---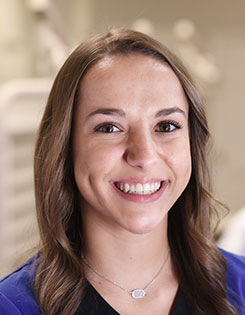 Rachel joined the Walker Orthodontics team in 2018. She loves meeting our patients and helping them in any way she can. She's always looking to learn something new, whether that's insight from Dr. Walker and her teammates or a story shared by a patient.
Rachel's currently attending Mesa Community College and plans on becoming a nurse. She's a distance runner and has competed in cross-country and track for many years. Rachel is also passionate about adventures that get her out of her comfort zone, like cliff jumping and skydiving.
---
Front Office
Our front office and customer service team members – Edna, Karen, and Linda – are here to handle all of your scheduling, financial, and paperwork needs. From your first phone call and initial visit, through every appointment during treatment, they are your go-to people when you have questions.
They are experienced, warm, and friendly, and love getting to know every patient and their family!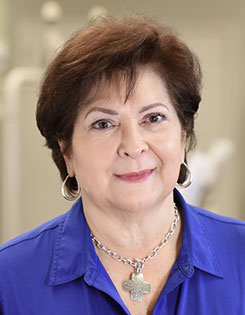 Edna is our Office Manager and Treatment Coordinator. She started in the field in 1969, in this office in 1988, and with Dr. Walker in 2003. Edna meets with our new patients and families, as well as many administrative duties that keep our practice organized and running smoothly. She walks new patients through their consultation, reviews treatment plans, and gets them ready to start treatment. Edna loves having a positive impact on people's lives and seeing each person's confidence build as their smile transforms.
Edna and her husband Russ have been married since 1972. They have two grown daughters and a grandaughter. Edna's family and friends keep her busy outside of work. She and Russ enjoy cooking gourmet meals at home, trying new restaurants, and vacationing in Maui.
---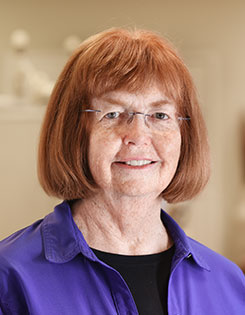 Karen is the Walker Orthodontics Insurance Coordinator. She joined us in 2012 and handles everything related to insurance: verifying benefits, claims processing and follow-up, and patient and insurance payment processing. She also oversees patient contracts, collections, and office financials. Additionally, Karen answers phones, schedules visits, and checks patients in and out. She loves seeing each person's self-esteem grow, from visit-to-visit, as their new smile appears.
When she's not at work, Karen enjoys family time with her husband, two grown children, and three granddaughters. She also likes dancing.
---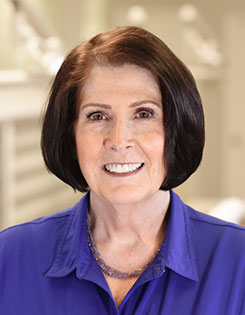 Linda is our Patient Coordinator. She has worked in the dental field since 1969 and joined Walker Orthodontics in 2016. She answers the phones, schedules appointments, and verifies insurance benefits. Linda loves getting to know our patients and their families and seeing each new smile appear.
Beyond the office, Linda loves to travel. She has been to Australia, Costa Rica, St. Marten, Spain, and Switzerland, to name but a few of the countries she's visited. At home, Linda enjoys time with her two kitties, Mikey and Mindy, and loves watching football, especially the Ohio State Buckeyes.
---